On March 5th and 6th, Tom and I took the Lyme Disease Challenge (LDC) to bring awareness to Lyme Disease and raise funds for the International Lyme and Associated Diseases Society (ILADS).
With some light-heartedness and a twist a of humor, we created two films. First, I "take a bite out of Lyme" in my film by showing my daily regimen of supplements and medications I ingest to help me get out of bed each day (well, some days at least). I have hope that I will one day be in remission from this terrible illness and I strive to keep laughing and smiling through it all.
As my husband, Tom has also been impacted by my battle with Lyme Disease. Ever the comedian, his film demonstrates that sometimes Lyme just ruins things-your day, your month, an outing with a friend or even just a simple cup of coffee.
For me, the highlight of this campaign came when the Real Housewives of Beverly Hills star and Lyme Fighter, Yolanda Foster, commented "Amazing" on my film and retweeted it. Luckily, I was already laying down when I saw the tweet or I might have fainted.
What began as a grassroots campaign started by 5  amazing woman (Julie, Melissa, Özlem, Kim and Lisa), has gained order soma overnight cod some serious traction using social media. Celebrities that have already taken the challenge and showed us their best sour faces include:
Angeli Vanlaanen, Olympic freestyle skier
Ronde Barber, retired football cornerback for the Tampa Bay Buccaneers
Yolanda Foster, Lyme Fighter and Reality star from the Real Housewives of Beverly Hills
Elena Delle Donne, WNBA basketball star
Erin Andrews, journalist and host of Dancing With the Stars
Tom Bergeron, host of Dancing With the Stars
Tiki Barber, retired football running back for the New York Giants
Debbie Gibson, singer-songwriter, record producer and reality TV star
William Shatner, actor
Dr. Oz, health expert and talk show host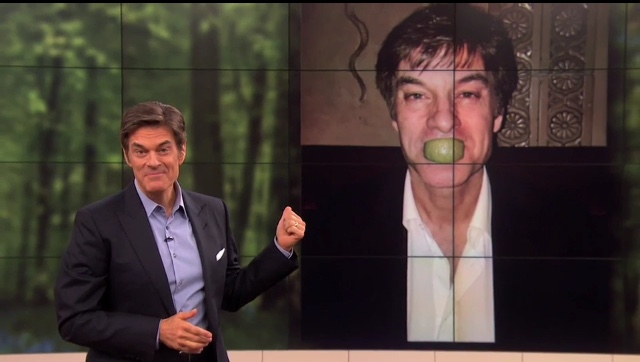 When the Challenge aired on Dr. Oz last Thursday, we knew we were making some serious progress with this campaign!
I applaud the efforts of the LDC team and am so proud of the hard work by the entire ?Lyme community. It's just mind-blowing what a group of people can accomplish. Although it may not always seem like it, PEOPLE ARE LISTENING and PEOPLE DO CARE.
With May being Lyme Disease Awareness month, be encouraged to keep sharing your stories, posting your videos and pics of you taking the Lyme Disease Challenge and challenging others to take it too. Let's keep this momentum going!
We must find a cure!
#lymediseasechallenge #takeabiteoutofLyme #changemaker #hopespreader