It has literally been years, decades maybe, since I have eaten anything that even remotely resembled a pancake. Maybe it's the sudden and drastic change in temperature that I now find myself craving some sort of comfort food. Below is the recipe I adapted from Wellness Mama to help satisfy my hankering for pancakes.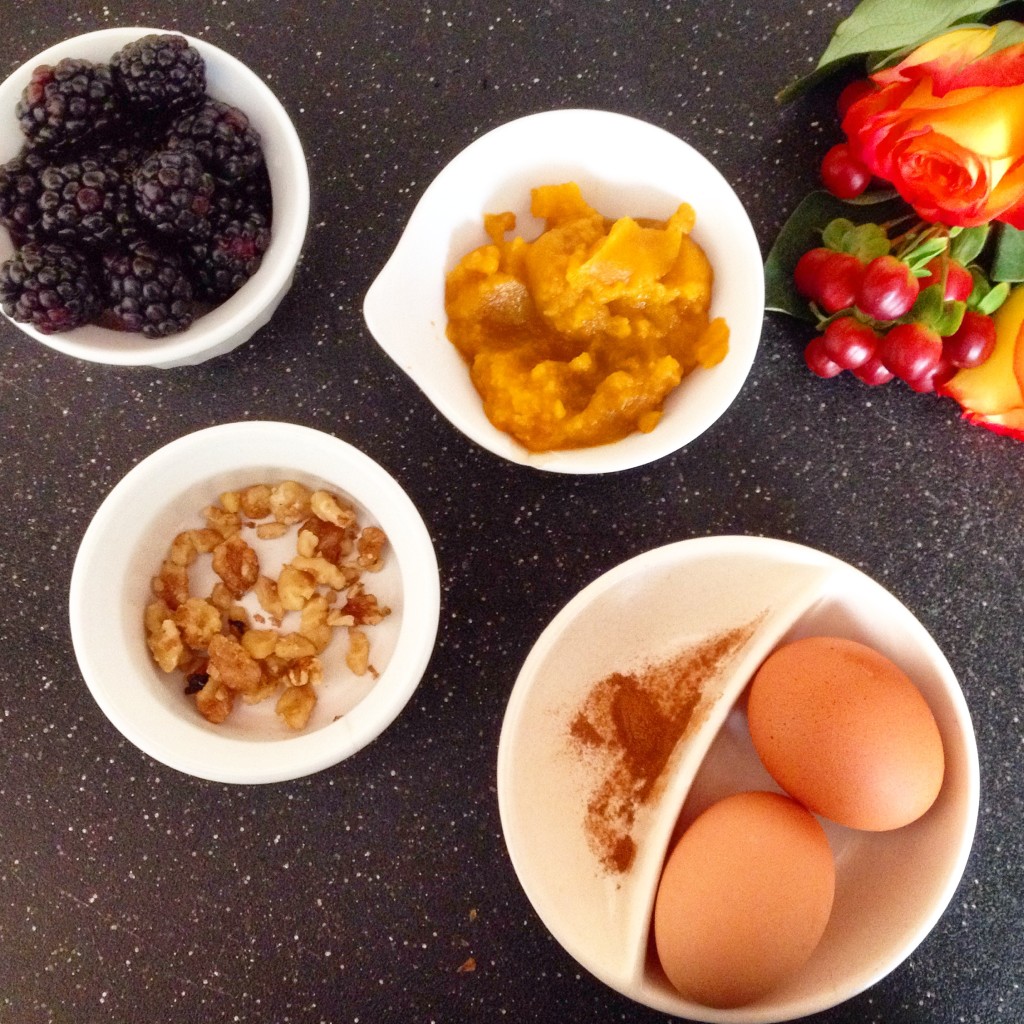 Ingredients: 
2 eggs
1/4 cup of pumpkin purée ( I used Farmer's Market brand from Whole Foods)
1 Tbs of walnuts
1/8-1/4 tsp of cinnamon (I love cinnamon so I used 1/4th tsp)
Small pinch of sea salt
1/2 cup of your favorite berries (I used blackberries)
Coconut oil
Grass-fed butter if tolerated
Directions:
1. Whisk together the eggs, pumpkin, cinnamon and small pinch of sea salt
2. Add in walnuts and whisk a few more times
3. Warm pan over medium high heat (I used a cast iron skillet).
4. Place a Tbs of coconut oil in the pan making buy soma canadian pharmacy sure to cover the bottom.
5. Place 2 Tbs of batter in the pan and cook until golden brown.
6. Flip the pancake over and brown the other side.
7. Place pancake on a plate. If you can tolerate butter, I placed a small pat of butter on each pancake to melt while I made the next one.
8. Makes about 5 small pancakes.
9. Top with your favorite berries.
Prep time: 5-7 minutes, Cook time: 10 minutes, Total time: 15-17 minutes
Verdict: 
It was pretty good and I ate the whole stack! I did miss a bit of the sweetness of a traditional pancake so I think the next time I make this recipe, I will blend in a 1/3rd of a banana or so.
Enjoy!
Do you have a favorite paleo pancake recipe? Please share!